build "a fast car, a good car, the best in its class"
Summary
In 1919 Walter Owen (W.O.) Bentley created a company with a simple objective: to build "a fast car, a good car, the best in its class". This guiding principle has driven Bentley ever since, pushing the brand forward and making it the leader in automotive luxury around the world today. The 10th of July 2019 marks Bentley's 100th year and this extraordinary milestone – reached by only a special few companies – will be a cause for celebration of the company's history, its global success today and its exciting future. From modest beginnings, Bentley has moved from strength to strength – in a relentless pursuit of both luxury and performance. Earning its place within the racing world, Bentley's victories at Le Mans in the 1920s echoed around the world, and returned once again in the 21st century. W.O.'s vision continues to guide our beliefs, actions and ambitions. Located in Crewe, England and owned by Volkswagen AG since 1998, Bentley Motors remains the definitive British luxury car company, crafting the world's most desirable high performance grand tourers.
1910 – 1919
Born in 1888, W.O. Bentley grew up as an engineer enthusiast. He despised the cars of the late 19th and early 20th century, considering them dangerous, unsophisticated and noisy, so it was no surprise to the people around him that W.O. turned his attention to building cars that would satisfy his own extraordinarily high expectations as a driver, an engineer and as a gentleman. By October 1919 Bentley Motors was established and by September 1921 the first production Bentley left the factory and was proudly delivered to its owner, Noel van Raalte, costing him £1,050. The car carries Bentley's hallmark radiator casing and flying 'B' insignia.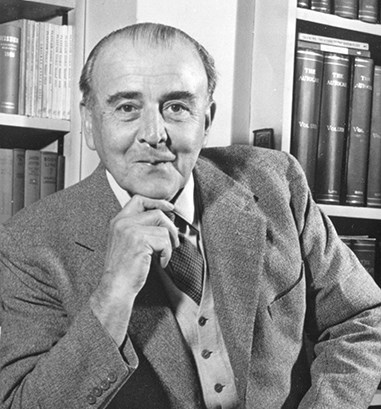 1920 – 1929
The Bentleys of the 1920s are some of the most distinctive cars of the vintage era. W.O. Bentley became a fan of developing a racing engine; "I wanted to make a fast car, a good car: the best in its class…" which resulted in the creation of the first 3-litre, 85 bhp Bentley engine, providing speeds of 80 mph. Numerous speed and endurance records were successfully set at Indianapolis, the Isle of Man and Brooklands. Not forgetting the legendary achievements of the Bentley Boys. Attaining victories at Le Mans in 1924, 1927, 1928, 1929 and 1930; where Bentley's racing domination echoed around the motoring world.
1930 – 1939
The 1930s brought many challenges for the Bentley Marque. Despite Bentley's racing records and new public acclaim, Bentley Motors was beset by financial difficulty and in 1931 Rolls-Royce stepped in to buy Bentley Motors.
Production moved to Derby where a new 3.5-litre 'Silent Sports Car' was produced, mixing the best attributes of both brands – agility with luxury, power with silence.
In 1930 Woolf Barnato (Bentley Managing Director, 1926-1931 and Le Mans winner, 1928 and 1929) made a £100 bet that he could reach London from Cannes before the Le Train Bleu travelled from Cannes to Calais. He was successful in his bet, beating the train with time to spare in his 6½-litre Speed Six saloon. With its low roof and dominant bonnet line, the Speed Six epitomizes the power, endurance and muscularity of the pre-war Bentley grand tourer. The design department at Crewe cites it as a key influence on today's Bentleys.
1940 – 1949
The move to Crewe in 1946 after World War II provided access to a community of highly skilled engineers and mechanics who had migrated during the war to this busy industrial hub. With advanced technologies and a new approach to manufacturing, Bentley for the first time was able to build a motor car complete and ready to be driven to its limits. One of the first to be built not just as the standard chassis and coach-built body but as a Bentley was the Mark VI. The Crewe factory is now a place where the precision of the present meets the passion of the past.
1950 – 1959
The advancements that came with the move to Crewe in the 40s allowed for Bentley Motors to transform good cars into luxury, high performance grand tourers.
In 1952 the Bentley R-Type Continental made its debut, a Mulliner-bodied coupe with a top speed of just less than 120 mph. This made it the fastest four-seater car in the world and very quickly earned a reputation as the ultimate in high-speed luxury. It is the last Bentley to be built with no equivalent Rolls-Royce model for 30 years and three years later drop head coupe and sports saloon versions became available.
By 1957 Bentley had launched the new highly anticipated four-door Bentley Continental Flying Spur and the Bentley S2 was announced in 1959. It used an all-new 6.2-litre aluminium V8 engine, replacing the six-cylinder unit originally developed for Rolls-Royce models in the 1920s.