PIKES PEAK CONTINENTAL GT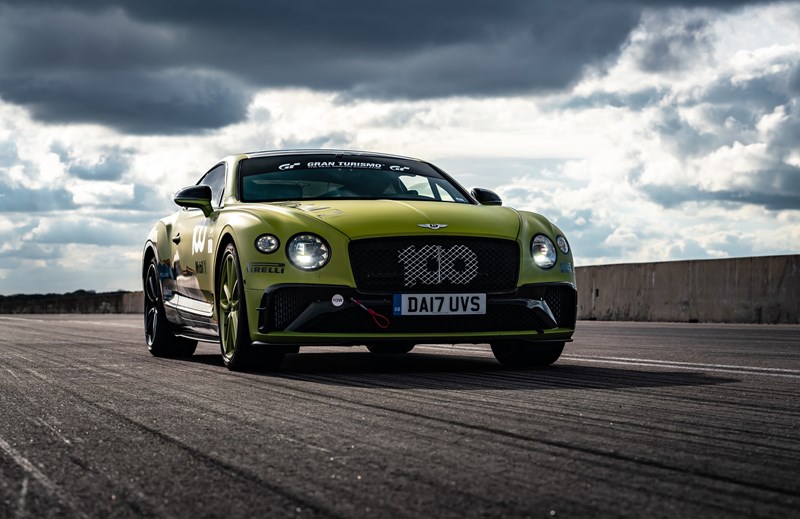 Bentley seems to have a thing for Pikes Peak, or perhaps Pikes Peak has a thing for Bentleys. Two-time champion, Rhys Millen was at the wheel for another record run on the 156-turn course in 2019, driving a specially prepared Continental GT following the success in 2018 in a Bentayga.
The mechanically standard Continental GT took 8.4 seconds off the previous record and set an average speed of 70 mph across the 12.42-mile course, despite the week leading up to the run being plagued with rain and snow.
The green paint is identical to the shade used on the Pikes Peak Bentayga, complemented by a graphic of Pikes Peak itself. The car carries the number 100 on its doors and grille to celebrate Bentley's Centenary.