S1 Continental Flying Spur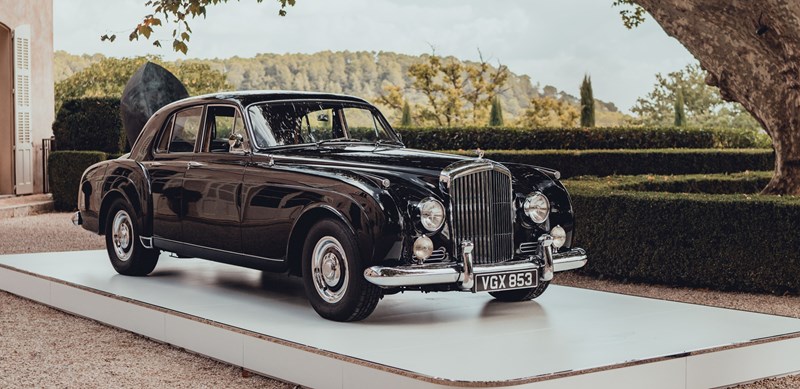 The S1 Continental Flying Spur in Bentley's Heritage Collection is a 1958 H.J. Mulliner model and was an inspiration to the design team at Crewe when creating today's Flying Spur. With a 180bhp 4.9 litre straight-six engine, this example has the optional automatic gearbox and air conditioning. Finished in black with grey interior, even today it is capable of covering long distances in great comfort.

The S-Series Bentleys were essentially an updated and improved version of the same R-Type Continental template of 1952, with a separate chassis, straight-six engine and bodywork by independent coachbuilders. The new four-door was named by Arthur Talbot Johnstone, H.J. Mulliner's Managing Director, after the heraldic device of his family, the Clan Johnstone of the Scottish Borders.

Between 1955 and 1959, 432 S1 Continentals were bodied by specialist coachbuilders, with H.J. Mulliner accounting for 217. During the same period the factory produced 2927 standard-body saloons. The S2 and S3 models completed the S-Series, as the last Bentleys to feature a separate chassis. They were succeeded by the T-Series in 1965, the first monocoque-type Bentley, and with it the era of the independent specialist coachbuilt Bentley came to an end. The skill and tradition has recently been revived by Bentley Mulliner, now Bentley's in-house bespoke and personalisation division, and once again customers are able to commission unique one-off bodywork for their Bentley.