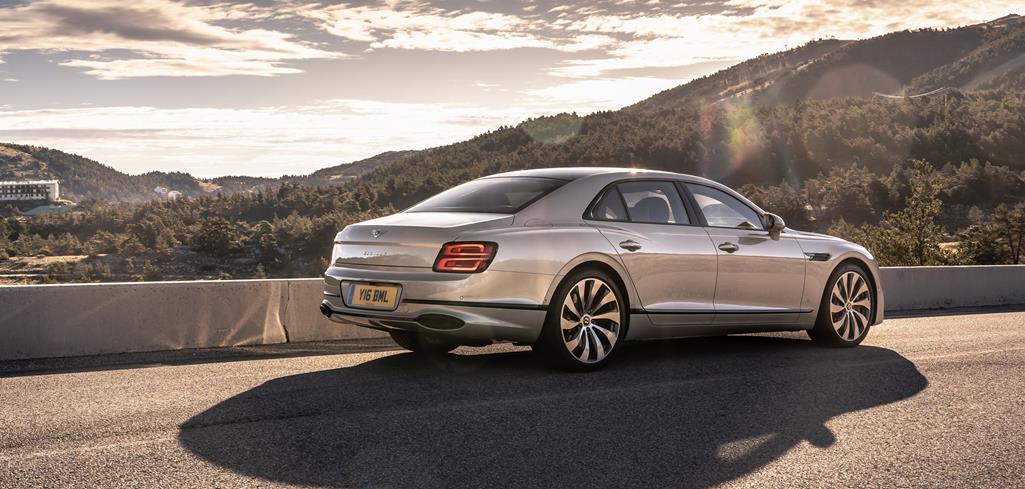 HISTORY REDEFINED
The illustrious history of the Bentley Flying Spur dates back to 1952, when Chief Designer, J.P. Blatchley, and engineer, Ivan Evernden, collaborated on an unofficial project to restore Bentley to the pinnacle of Grand Touring. Their design was based around the marque's 180 bhp 4.9-litre straight six engine that would be replaced in 1959 with a 6320cc V8.
Their R-Type Continental was met with widespread acclaim, thanks to sleek bodywork designed by H.J. Mulliner and the ability to cruise all day at 100mph. The S1 Continental Flying Spur of 1957 improved the all-round ability of the car with the added practicality of four doors – it cost the then princely sum of £8,034.
The Flying Spur name originated from Mulliner's Design Director, Arthur Talbot Johnstone, and more specifically from the heraldic coat of arms of his family, the Clan Johnstone of the Scottish Borders. The first example featured the Clan Johnstone spur mascot on the front grille.
Later, other coachbuilders offered their own bespoke interpretations of a four-door Continental. A total of 432 S1 models were built, of which Mulliner created the coachwork for 217 cars.
The R-Type and later S-Type Continental represented the last flourish of the coachbuilding era, where Bentley produced the chassis and driveline, while the bodywork and interior was crafted in independent coachbuilders.
The arrival of Bentley's larger, all-aluminium V8 engine in 1959 also marked the launch of the S2 Continental Flying Spur, the fastest four-door car in the world at the time. With dramatically enhanced performance, it featured electrically-operated ride control, electric rear window demister and press button window lifts.
A total of 1,900 S2 Fly Spurs were hand-built between 1959 and 1962. It represented a new era of luxurious, high performance motoring and transformed the British-built car into the ultimate Grand Tourer.
Bentley revived the Continental Flying Spur name in 2005 as a four-door version of the Continental GT coupe. The new model was available with a W12 engine and all-wheel drive – it combined luxury and performance in ways never seen before.
A second-generation model was revealed in 2013, named simply the Flying Spur. During the subsequent six years, the car was transformed by a programme of constant development and refinement, including the addition of a V8 powertrain.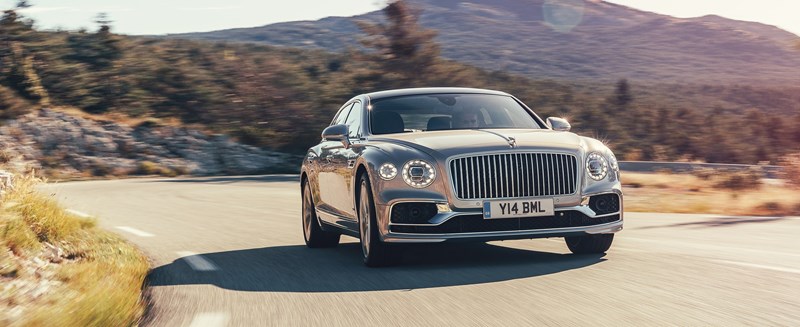 Now, in 2019, the third generation of the Flying Spur, is set to write a completely new chapter in the history of Bentley four-door Grand Touring. Not content with simply building on the two-door Continental GT, Bentley has redesigned the all-new Flying Spur from the ground up so that it stands alone as the ultimate embodiment of luxury, refinement and performance.