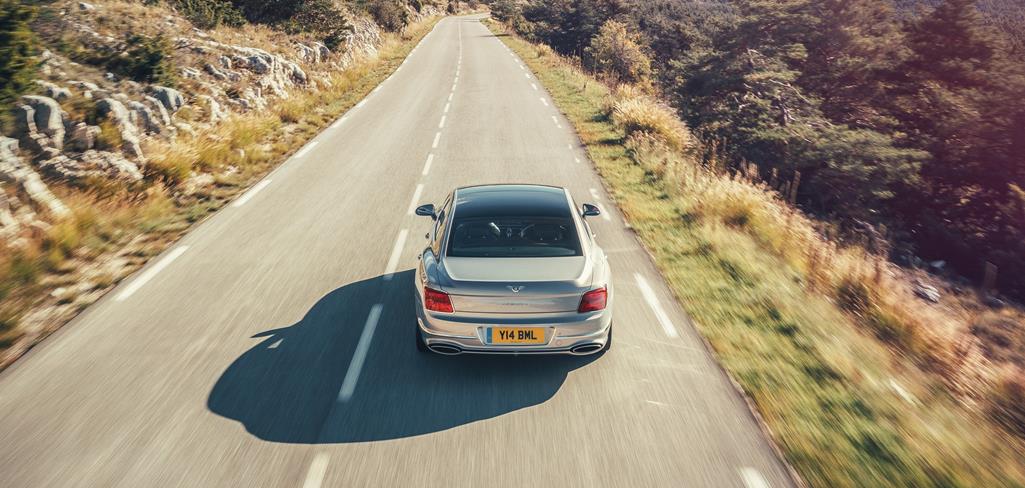 A VISION REALISED
The all-new Flying Spur is the third generation of Bentley's high performance, luxury sedan, completely reinvented for 2019 with a more purposeful and emotional design. Hand-built in Britain, the ultimate luxury Grand Touring sedan has been specifically created to satisfy both driver and passenger alike – to be as desirable to drive as it is to savour in the rear.
While it retains Bentley's unique DNA, the all-new Flying Spur owes only its name to its illustrious predecessors. A quantum leap in performance, comfort and innovation, it has been tailored specifically to the modern luxury customer. The application of advanced technology has brought new levels of performance to every element of the car, offering a truly effortless ownership experience.
"The absolute commitment to excellence has been taken to a different level on this car," said Peter Guest, Bentley's Product Line Director - Flying Spur. "Every aspect of its technical solution has pushed our technology and manufacturing ability to the absolute limit. This is, without doubt, the most advanced Bentley ever built.
"Our customers may have a fleet of motor cars in their garage but the default choice when they can only drive one car is a Bentley - because you have everything you require and more in the new Flying Spur. It is the ultimate expression of the internal combustion age."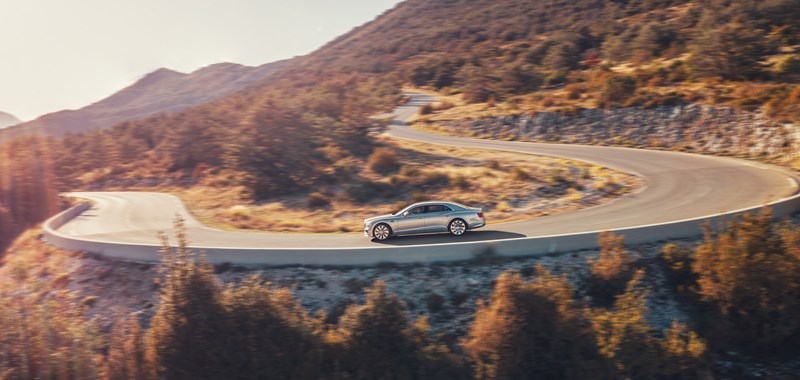 The all-new Flying Spur has been the most technically challenging car Bentley has ever hand-built. The development team has worked through some 2,000 detailed changes since the first design was specified – everything from the brackets and fixings to the alignment of certain pieces of trim.
Guest added: "Customers will not only enjoy being driven in the new Flying Spur but also driving the world's most engaging Grand Tourer. It is a car without compromise, offering Bentley's unique combination of performance, elegance, luxury, refinement and exclusivity.
"We continually seek perfection in the quality of materials, the skill of our hand craftmanship and the attention to detail that goes into our cars because luxury is not about complexity, it is about ease of use. The new Flying Spur is the pinnacle of those efforts."
The all-new Flying Spur represents the future of extraordinary. With astounding attention to detail, powerful agility and intelligent and intuitive technology, it is the benchmark by which all other Grand Tourers should be judged.