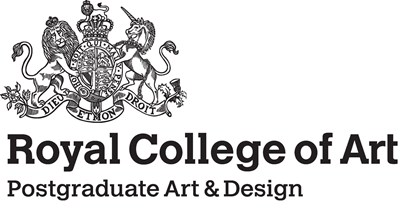 BENTLEY EXPLORES FUTURE OF BRITISH LUXURY

WITH ROYAL COLLEGE OF ART
Design collaboration will explore the future of British luxury

Stefan Sielaff, Bentley's Design Director, is a Royal College
of Art alumnus

Concepts to investigate craftsmanship, technology and luxury
(Crewe, 22 January 2018) Bentley and the Royal College of Art (RCA) are today announcing details of an exciting collaboration aimed at exploring the future of British luxury.
Bentley's Design Director Stefan Sielaff – himself an alumnus of the RCA's renowned Intelligent Mobility programme – is challenging second-year post-graduate students to develop concepts around 'the meaning of future British luxury in the year 2050'.
Students at the London university are being asked to use the project as an opportunity to interrogate the future of areas such as craftsmanship, materials, technology and, of course, luxury.
Sielaff explained: "Bentley has always been a leader in luxury, and with our collaboration we are asking these millennial students for their vision of the future. We are looking for ideas and concepts that could potentially lead us in new and interesting directions, using the perspective of these digital natives – from all over the world – to see things differently.
"I enjoyed a wonderful education at the RCA and these second-year students are the ones who will be designing the cars of the future – the taste makers in training, if you will. That's why this challenge is so exciting and relevant. What will British luxury mean in 2050?"
Dr. Chris Thorpe, Senior Tutor in Intelligent Mobility at the RCA, added: "How can we create a truly emotional response to a personal journey over the next 30 years? In an increasingly virtual and digital world, how can the elements of physical materiality and our sensory response be orchestrated and composed to meet our deepest human needs and desires? These are the areas we are exploring with Bentley."
The top concepts will be made public later in 2018, with the best designs being selected by a judging panel featuring Stefan Sielaff; Bentley's Head of Exterior Design, JP Gregory; Romulus Rost, Head of Interior Design; the RCA's Dr. Thorpe; tutor Guy Colborne and Visiting Professor, J. Mays.
The student with the winning design will receive an internship in the Bentley Design department in Crewe.
- ENDS -
Notes to editors
About Bentley
Bentley Motors is the most sought after luxury car brand in the world. The company's headquarters in Crewe is home to all of its operations including design, R&D, engineering and production of the company's four model lines – Continental, Flying Spur, Bentayga and Mulsanne. The combination of fine craftsmanship, using skills that have been handed down through generations, alongside engineering expertise and cutting-edge technology is unique to UK luxury car brands such as Bentley. It is also an example of high-value British manufacturing at its best. Bentley employs around 4,000 people at Crewe.
About the Royal College of Art
The Royal College of Art is the world's leading university of art and design, placing at number one in the 2017, 2016 and 2015 QS World University Rankings by subject. Engaging in teaching and research, the RCA offers the degrees of MA, MRes, MPhil and PhD across the disciplines of applied art, architecture, fine art, design, communications and humanities. It offers 28 highly specialised programmes in Art & Design to over 2,000 Master's and doctoral students and more than 800 professionals interacting with them – including researchers, art and design practitioners, along with advisers and distinguished visitors.
Read more
LANGUAGES

Press Contacts
Marc Mustard
News and Product Communications Manager
marc.mustard@bentley.co.uk
+44 (0) 1270 535043