BENTAYGA EXTENDED WHEELBASE (eWB)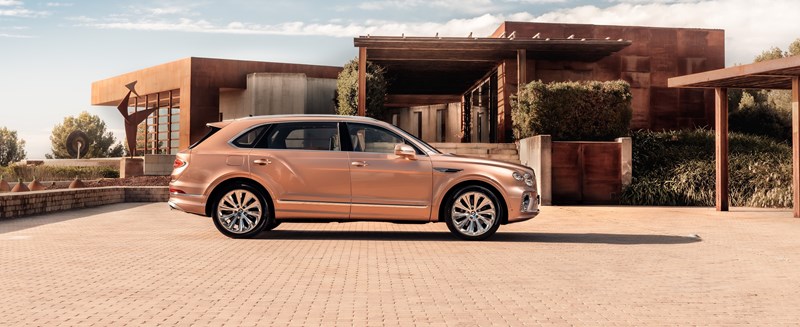 BENTAYGA EXTENDED WHEELBASE (eWB)
The Bentayga Extended Wheelbase (EWB) – a new grand touring luxury flagship, providing the best rear cabin experience since a Mulsanne, whilst retaining the Bentley hallmarks of effortless performance, exquisite handcraftsmanship and endless personalisation.

The new model builds on the latest second-generation Bentayga, extending the wheelbase and rear cabin space by an extra 180 mm. Bentley's design team have ensured the lines and proportions continue to exude style and presence. The increased length is all in the rear, creating an exceptionally luxurious rear cabin area. With a larger cabin space than any other luxury competitor, an emphasis on wellness, and the introduction of the world's first auto climate and advanced postural adjustment rear seat, extraordinary journeys are guaranteed.

The new Bentley Airline Seat specification is the most advanced seat ever fitted to a car, with 22-ways of adjustment and world-firsts in a new auto climate sensing system and postural adjustment technology. The rear cabin of the Bentayga EWB sets a new benchmark for combining world-class luxury and technological innovation, demonstrating new heights of craftsmanship and comfort.

The Bentayga has won critical acclaim for its dynamic abilities, with its performance on the road and its ride and handling universally praised. The Bentayga EWB continues this ethos with the inclusion of Electronic All Wheel Steering and Bentley Dynamic Ride as standard.

The Bentayga EWB is powered by Bentley's proven 4.0-litre, V8 petrol engine, which combines immense power with impressive fuel economy.