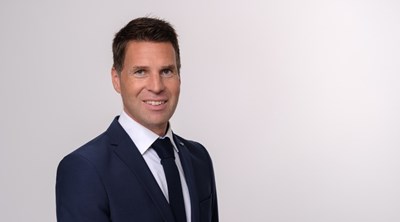 NEW HEAD OF BENTLEY RUSSIA AND EASTERN EUROPE
Christian Schlick appointed to lead Bentley Russia and the Eastern European countries
Succeeds Marco van Aalten who moves to Sales Operations Director role at Bentley Europe
(Moscow/Crewe, 01 November 2018) Bentley Motors has appointed Christian Schlick as its new Head of Bentley Russia and the Region East, starting with immediate effect.
Christian Schlick joins from the Bentley Motors European team where he was Area Sales Manager for Germany. In his new role, he will oversee all of the luxury brand's operations in the Russian Federation and countries of the Region East, including Belarus, Azerbaijan, Kazakhstan, Georgia, Armenia and Turkey.
Commenting on the appointment, Robert Engstler, Regional Director for Bentley Motors Europe says:
"I'm pleased to welcome Christian to lead our team in Russia and the Region East, an important part of Europe for our brand. Bentley continues to see significant growth in this area as we expand our retailer network and introduce new models. With Christian's experience, I am sure this will strengthen our position in the market."
Christian Schlick joined Bentley in 2015 from the Volkswagen Group brand Lamborghini and started his work at Bentley Motors as Area Manager for Germany, the most competitive automotive market worldwide.
Christian Schlick replaces Marco van Aalten who has been appointed as Sales Operations Director at Bentley Europe in Munich, Germany.
Notes to editors
Bentley Motors is the most sought after luxury car brand in the world. The company's headquarters in Crewe is home to all of its operations including design, R&D, engineering and production of the company's four model lines – Continental, Flying Spur, Bentayga and Mulsanne. The combination of fine craftsmanship, using skills that have been handed down through generations, alongside engineering expertise and cutting-edge technology is unique to UK luxury car brands such as Bentley. It is also an example of high-value British manufacturing at its best. Bentley employs around 4,000 people at Crewe.
Read more