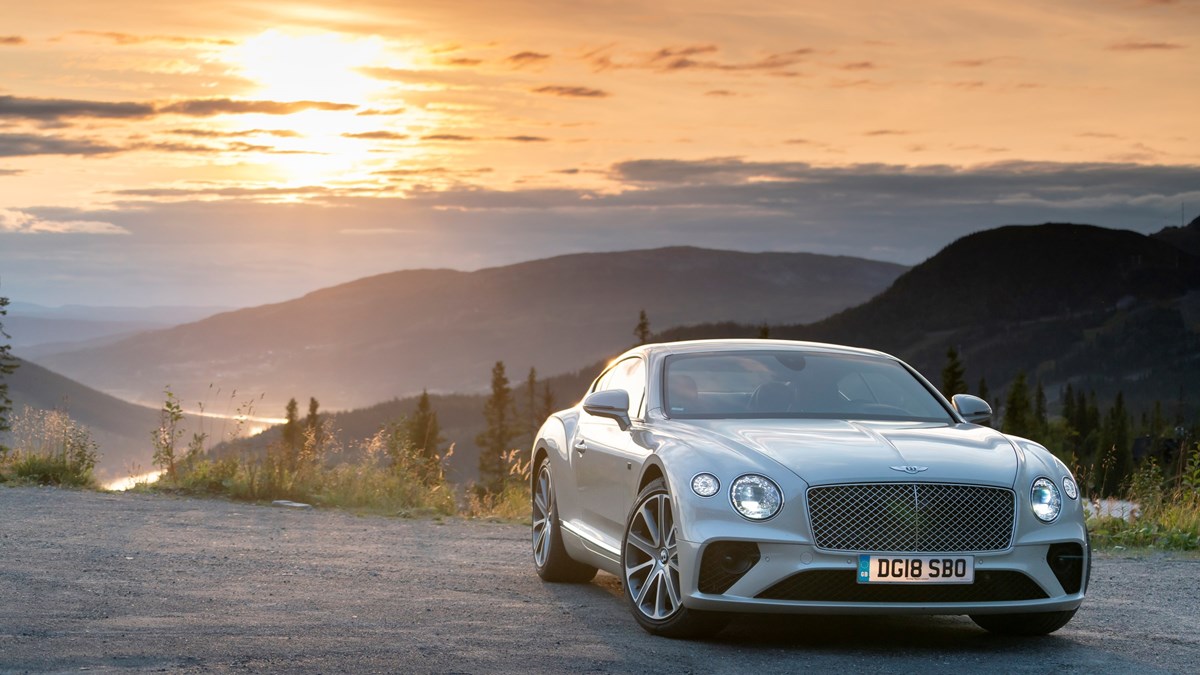 best bentley drives: darren day
In our latest feature series, Best Bentley Drives, we asked a number of key members of the Bentley team to share their most memorable drive with us. Head of Interior Design, Darren Day, takes us to the wide sweeping roads of Scandinavia:
"Having been invited to participate on a 500km two-day road trip across Sweden and Norway, to present to our European media guests the design philosophy and detailing of the new Continental GT, I had no idea at the time that this road-trip would be one of my most memorable long distance journeys in a modern Bentley.
"Starting from The Copperhill Mountain Lodge in Åre, I was pleasantly surprised that I would be driving a White Sand Continental GT First Edition, fitted with the Bentley Rotating Display; a feature I had invented during the early design phase of Continental.
"With very few cars inhabiting the wide sweeping roads found in Sweden, I immediately had the opportunity to experience the extraordinary chassis and handling and of course the effortless power that you'd expect from the, Crewe-built, W12 six-litre engine.
"However, as the journey developed I really could appreciate the other important characteristics of the Continental. The refinement and subdued cabin noise, combined with the clean sweeping interior surfaces, meant the view across the bonnet was uninterrupted and I could really focus on the driving and positioning of the car on the road.
"Having programmed the scenic route in the navigation system at the start of the journey, I rotated the screen to display the three analogue driving instruments for the majority of the journey and continued to enjoy the unique scenery and sublime performance that the GT has on offer without need for any 'digital interruptions'.
"For me the most extraordinary aspect of the journey was due to the refinement and attention to detail the Continental has to offer, meant that after traversing two countries, I arrived in Trondheim feeling relaxed, without fatigue and with a big smile on my face.
"The GT certainly is the nearest thing I have experienced to time-travel!"
Download the images from Darren's Scandinavian tour below and be sure to check back for future features, from some more of our Bentley team on their memorable drives. Share your memorable drives and tag us on Twitter @BentleyComms using #BestBentleyDrives for a chance to feature.