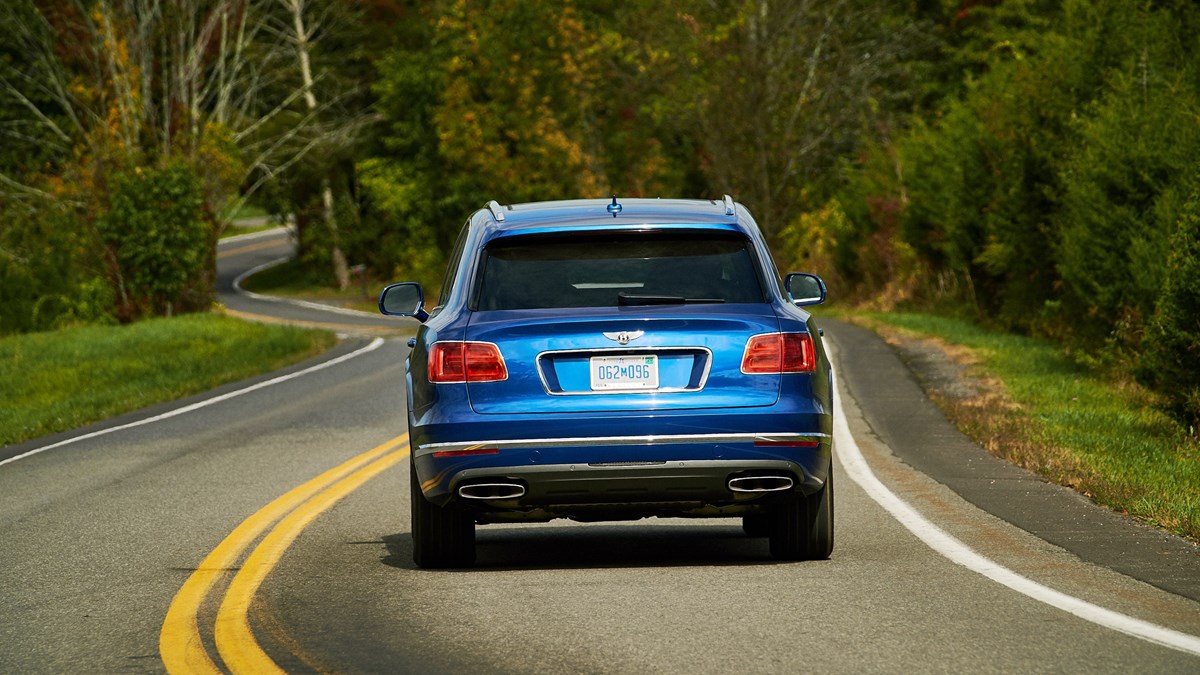 best bentley drives: erin bronner
There is more to a road trip than just the driving. A well-refined ride is key of course, but the experience along the way and the well thought out stopovers makes for a memorable drive. In our latest feature series, Best Bentley Drives, we asked a number of key members of the Bentley team to share their most memorable drive with us.
In this feature with Communications Manager for The Americas, Erin Bronner, we head across the pond to upstate New York for an autumnal harvest drive to remember:
"A few years back, we, along with a small group of media, took a quick 100-mile jaunt to upstate New York on what would later become one of my fondest Bentley Bentayga drives.
"Centered around an 18th Century Dutch Colonial stone mansion, our destination - Hasbrouck House - was centrally located in the Mid-Hudson Valley with access to the vibrant communities of Kingston, Woodstock, Minnewaska State Park and the extraordinary Catskill Mountains.
"As the autumn leaves began to turn, the Interstates and roads from NYC became a goldmine for interesting photography and adventure along the way. Time, it seemed, began to slow down.
"Once there, our adventure sparked and centered around craftsmanship, connection, great food and brilliant back roads that the Bentayga's drive dynamics control handled swimmingly.
"The theme of the weekend was, 'Time is Luxury – Enjoy. Cherish. Experience.'
"Guests embarked in a Bentayga on excursions focused on craftsmanship and sustainability starting with Ravenwood; a 19th Century barn and chef-driven farm, where we learned about their mission to integrate farming and design, the Hudson Valley community, and the produce grown there. Chef Chris, along with our guests, chose produce for dinner that evening and together with partners at Arrowwood Brewery, we learned about hops and that every creature on the farm has a part in the process.
"Some hours later, at Hasbrouck House, guests enjoyed custom cocktails and Arrowood brews along with a leather making session by the talented local leather craftsman, Jay Teske."
Download the images from Erin's autumnal adventure below and be sure to check back for future features, from some more of our Bentley team on their memorable drives. Share your memorable drives and tag us on Twitter @BentleyComms using #BestBentleyDrives for a chance to feature.