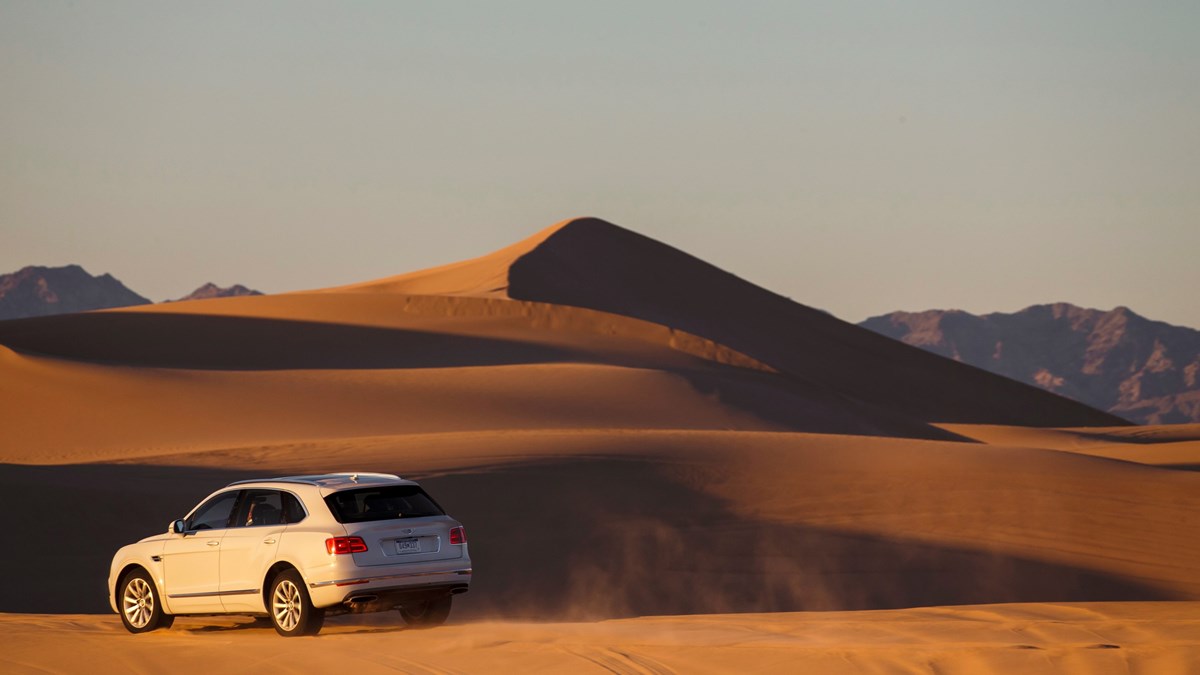 Best bentley drives: peter guest
In the first of a new feature series, Best Bentley Drives, we asked a number of key members of the Bentley team to share their most memorable drives with us.
Product Line Director for Continental Projects, Peter Guest, formally Product Line Director for Bentayga, including for its inauguration, shares his most memorable drive from the Sand Dunes of Southern California:
"Best one for me, was the Bentayga Launch Global Media Drive in 2016 in Palm Springs.
"We split the Bentayga drive experience into a number of sections, including road, track and technical off road sections including in the sand dunes of Southern California next to Brawley on the Mexican border.
"This was a complex logistics exercise meaning we had a fleet of Bentaygas in multiple locations and after the last section of the day, which was in the dunes, we helicoptered the journalists back to Palm Springs. I was due to fly back with them to set up the presentation for the next group but on the first day there wasn't room in the helicopter for everyone, so hating helicopters anyway, I volunteered to drive back about a 90 mile drive.
"After a long day it was just perfect, the sun was setting over the Salton Sea with the Southern California desert as backdrop, The Eagles on the stereo, it was everything I dreamed about as a kid. Imagining the perfect job, the perfect road trip, the perfect car in a wonderful place - me on my own reflecting what a privilege it is to do the job we do.
"I enjoyed it so much every night for the next 2 weeks I would avoid the helicopter and volunteer to take a Bentayga back in the same way, and I never tired of it; although I did keep the US border guards amused, this strange Brit waving his passport in a different Bentayga every day rolling up to their checkpoint!"
Download all of the images from Peter's incredible drive below and be sure to check back for future features from some more of our Bentley team on their memorable drives. Share your member able drives and tag us on Twitter @BentleyComms using #BestBentleyDrives for a chance to feature.