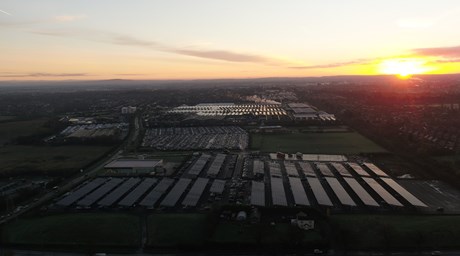 BENTLEY MOTORS EXTENDS PRODUCTION SHUTDOWN TO 11 MAY
A further three week extension ensures continued colleague and community wellbeing
Production ramp-up due to start on Monday 11 May with limited colleague numbers
Full production anticipated to resume on Monday 18 May
Core business functions continue to work remotely to ensure a safe and efficient start-up of full operations
(Crewe, 16 April 2020) Bentley Motors has today confirmed an extension to its COVID-19-related production shutdown. This extends the original proposal of Monday 20 April for three weeks, ramping up from Monday 11 May with full production anticipated to resume on Monday 18 May.
The decision was made aligned to Bentley's number one priority - to protect its colleagues, families, customers and partners as the COVID-19 illness risk remains.
A small number of colleagues working in core business functions will continue to work remotely to ensure the business is ready for a fast, safe, effective and successful ramp-up once restrictions are lifted.
Commenting on the extension, Adrian Hallmark, Chairman and CEO, said: "As the threat persists, so must we with the robust safety measures put in place to ensure we protect as many people as we possibly can, now and when we return to full operations. Like so many other businesses affected by this challenging time, we are working hard to safeguard the business, however we still look ahead with confidence that we can prevail and continue our journey to be the leader in sustainable luxury mobility."
- ENDS –
Notes to editors
Bentley Motors is the most sought-after luxury car brand in the world. The company's headquarters in Crewe is home to all of its operations including design, R&D, engineering and production of the company's four model lines, Continental, Flying Spur, Bentayga and Mulsanne. The combination of fine craftsmanship, using skills that have been handed down through generations, alongside engineering expertise and cutting-edge technology is unique to UK luxury car brands such as Bentley. It is also an example of high-value British manufacturing at its best. Bentley employs around 4,000 people at Crewe.