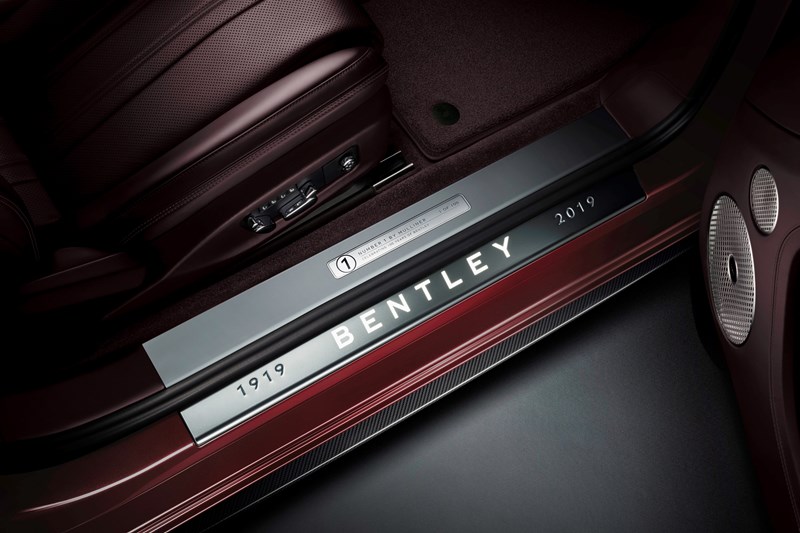 THE HISTORY
Bentley was founded in 1919 by Walter Owen Bentley, or W.O. as he was known
W.O. Bentley's mission statement is as true today as it was then "To build a good car, a fast car, the best in its class"
The first Bentley car, EXP 1, was completed in London in 1919
Cricklewood was the first home of Bentley, producing cars until 1931
Rolls-Royce bought the company for £125,275 in 1931. From then on production moved to Derby until 1940, where the famous Derby Bentleys were made
The Pyms lane factory was built in1938, originally to manufacture the Merlin aero engine – 26,065 engines were built between 1938 and 1946
Car production commenced at Crewe in 1946, the first Bentley to roll off the production line was the Mark V1
In 1998 Bentley was acquired by the Volkswagen Group, immediately investing over £1 billion to upgrade the factory
The company's first-ever SUV was launched in 2015, the luxurious, go-anywhere Bentayga
Bentley celebrated its centenary year in 2019 with a year-long range of activities around the world
In 2020, Bentley outlined its Beyond100 strategy, targeting sustainable luxury mobility leadership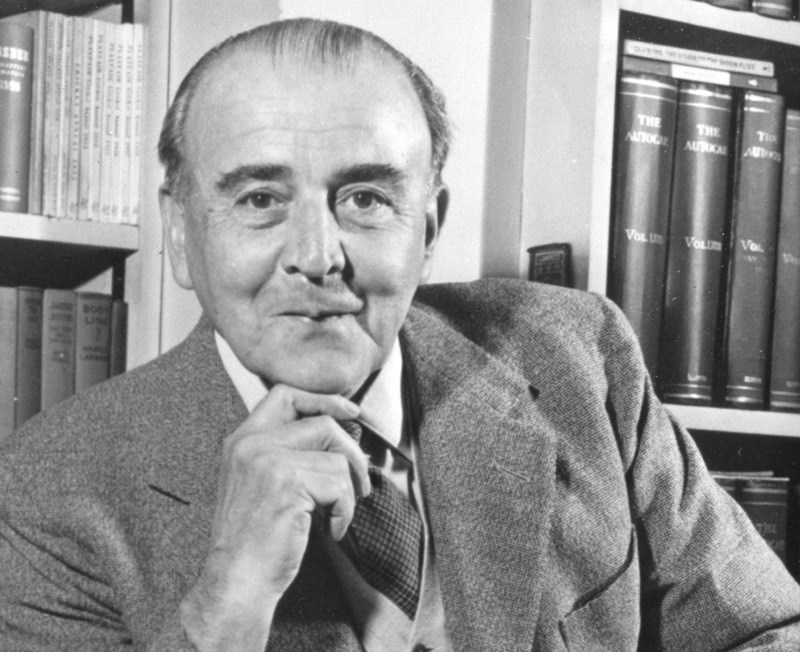 THE COMPANY
Bentley employs around 4,000 people at its Pyms Lane headquarters in Crewe, Cheshire
Bentley has been named as one of Britain's Top Employers on multiple occasions 
Bentley operates in 67 different markets, with some 239 retail partners
11,206 cars were delivered to customers in 2020, despite the Covid-19 pandemic and a seven-week factory lockdown. The figure was the highest in the company's 101-year history
Beyond Cars, Bentley is also very much involved with projects in the local community, with 'Cheshire Community Foundation' (CCF) being our Charitable Partner.Bentley works with a number of organisations to deliver high quality work experience opportunities on a local and national level. Through engagement with Crewe UTC, the BAME Apprenticeship Alliance, Speakers for Schools, START Careers, the Cheshire and Warrington Pledge and many others, Bentley aims to raise awareness of the opportunities available at the company to a diverse range of students.
Additionally, Bentley offers a number of physical work experience placements and virtual activities throughout the year, raising interest in careers in a STEM company across manufacturing, engineering, digital and business areas. Further information can be found on our Careers Website www.bentleycareers.com 
The company also contributes to causes through the Bentley Charitable Appeals Committee and the UK automotive charity BEN. 
In 2021, Bentley continues its future talent focus by taking on its biggest ever intake of trainees. A total of 112 apprentices, undergraduates and graduates are involved in areas such as manufacturing, engineering and aftersales, among others.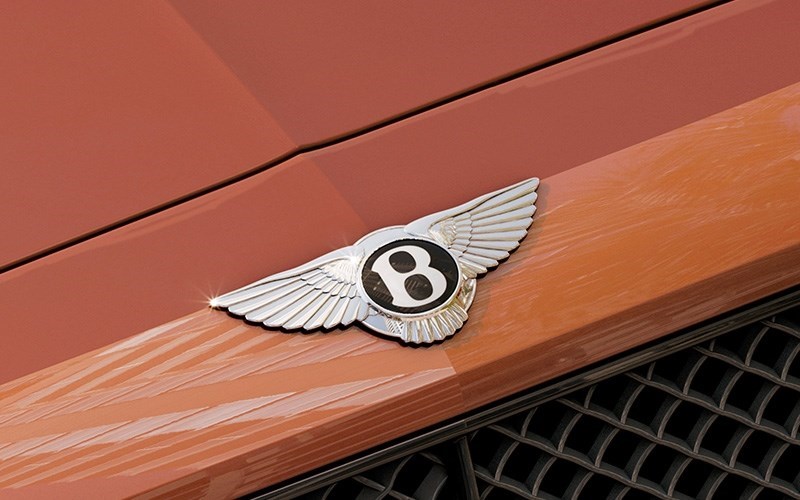 THE HOME OF BENTLEY
The Pyms Lane factory in Crewe has been the Home of Bentley since 1946
The Bentley Motors factory is a fully integrated site – all aspects of car production from Design, Engineering, Manufacture, Quality, and Sales & Marketing take place in Crewe
The site covers an area of 521,111m2, with 166,930m2 indoors 
Pyms Lane is also home to CW1 House, Bentley's flagship showroom concept, and named after Bentley's postal code
The Bentley Boutique is situated in CW1 Houseand sells over 130 items from the Bentley Collection range. Popular items include a black and red leather weekender bag, a Bentley Wings pen and USB in the shape of Bentley key fob
The 20,815 solar panels on Bentley's factory roof and 10,000 solar panels in the UK's largest solar powered car port, can supply up to 65% of the site's electrical requirements and save an estimated 5,450 tons of CO2 emissions a year. They generate enough energy to power 1,200 houses for a year.
Bentley is the first UK Automotive plant to achieve both the ISO 14001 environmental standard and ISO 50001 energy management standard. While the company has increased production volumes tenfold over the last decade, the amount of energy used per car has fallen by over 60%.
Bentley has become the first UK automotive manufacturer to be awarded the triple Carbon Trust Standard for carbon, water and waste reduction
With improvements in recycling processes the very small amount of waste material that cannot be recycled and is sent to landfill fell by 99.1 per cent in the 10-year period from 2010, to just 3.57 kg/vehicle last year.
The average length of service at Bentley is 12 years
More than 700 businesses supply 18,000 parts from 31 countries and five continents to Crewe - 82 suppliers are located within a 50-mile radius of the factory
Bentley's 'Crewe Genuine Parts' facility at Orion Park in Crewe holds over 60,000 parts, providing support for all cars built from1955 to present day
Orion Park has facilities to cut a key without an original to copy, for Bentleys dating to the early 1960s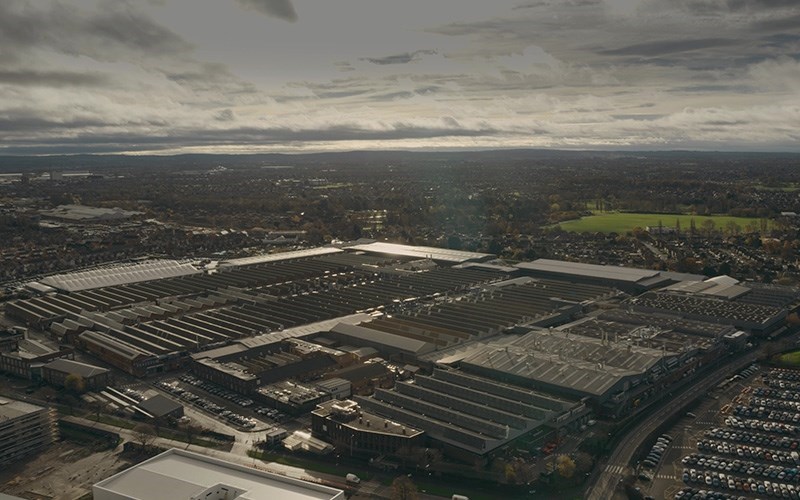 CRAFTMANSHIP
On average, 50 Continentals and Flying Spurs and 40 Bentaygas are built a day. 
It takes around 110 hours to build a Continental GT, around 130 to build a Flying Spur and 130 to build a Bentayga.
Bentley is recognised as the centre of excellence for Wood, Leather, and W12 Engine manufacture within the Volkswagen Group
It takes 45 people six and a half hours to build one W12 engine before undertaking a highly sophisticated test regime of over an hour via three specialist diagnostic machines during the engines assemble.
Around 14 bull hides go in to a Bentayga, 13 in a Flying Spur, 11 in a Continental, or 10 for the Convertible version
Every sheet of wood within a complete car comes from the exact same tree. This is to ensure the pattern and colour is the same throughout the car and remains consistent during aging
Each bundle of veneer consists of 24 leaves 
A Bentley wood specialist views around 25,000 square metres of veneer in its raw form during selection, checking every inch, to ensure it is of the finest quality, a process that takes two days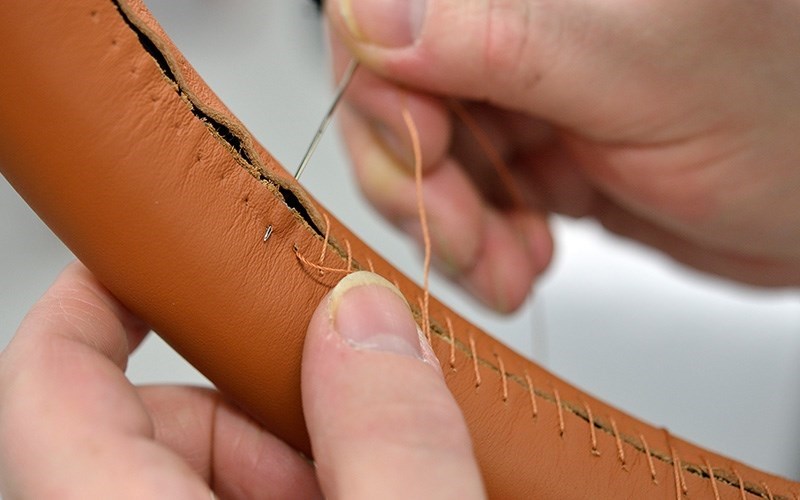 QUALITY
Once a week an engine undergoes a full audit test – running the engine at speeds up to 6,000 revolutions per minute
Every car undergoes a 500-650-point checklist before final sign off, dependent on options
20 cars per week undergo a full audit, which includes full function, road test (around 40 miles per test), and a full interior and exterior check
Every car is tested on a rolling road, which is equivalent to four miles
Bentley test drivers rack up tens of thousands of miles driving cars before handing over to the customer (not including audit miles and Quality Assurance Centre miles)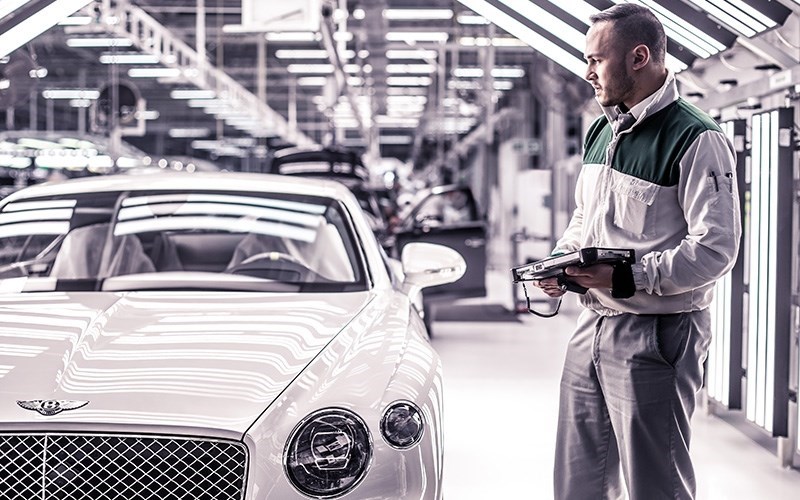 MULLINER
Since 2020, Mulliner has offered three distinct portfolios: Coachbuilt creates Bentley's most unique and visionary cars; Collections are Mulliner Limited Edition models; Classic restores and recreates Bentley models of the past
The fabulous Mulliner Tourbillon for Breitling for Bentayga beats 28,800 times per hour ensuring precise time keeping
The stone used by Mulliner for its stone veneers began to form over 200 million years ago
Traditional marquetry can incorporate almost any image or design idea from an image of a 1930's Bentley Speed Six that was incorporated onto the fascia panel of a Limited Edition, or the landscape of the mountain range that inspired the name for the Bentayga
We match Bentley child seats to the same interior specification of any vehicle, using the same leather, stitching, quilting or piping – all as standard. Or they can be completely bespoke.
To translate a picture such as a family crest into an embroidery design using CAD technology takes a designer 8-10 hours, the end result could contain 20,000 stitches